June in the Studio
- June 2020 -
This month I'll start right in discussing art. I finally finished my first piece in my new studio. This piece is reflective of my environment and encounters here in Eden. I had a wonderful time painting it, a true learning experience. As my work is very detailed and realistic please don't get the impression that the process is so regimented and structured that there is little spontaneity and impulsive decision making going on. I do take my time on a painting, step away often and mull over how to deal with certain aspects before carrying on with the process. But this doesn't mean that in process things can't evolve intuitively and passionately. Watercolor will always be a challenging medium but that is where the fun comes in. This photo is part of the finished painting which will be up here on this website for sale as a Giclee print under the Youth Collection category shortly. Please check it out in it's entirety.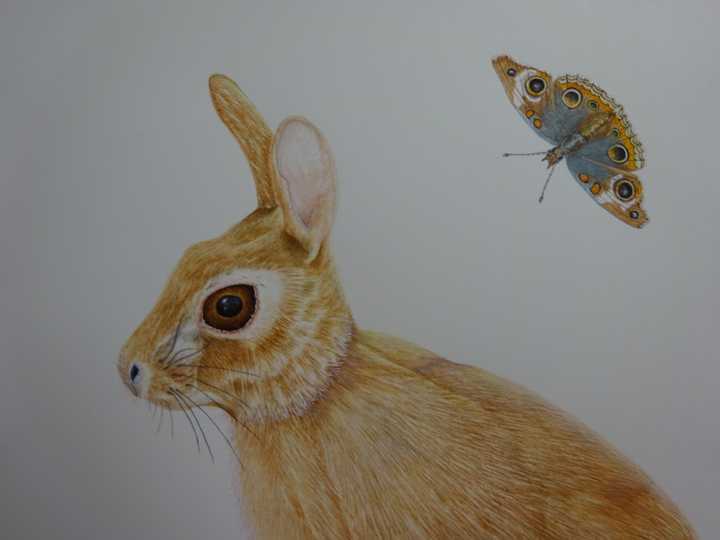 Outside the Studio I feed a variety of birds including Hummers. It's great inspiration to watch these tiny creatures. It seems I get more female Ruby-throated Hummingbirds than male.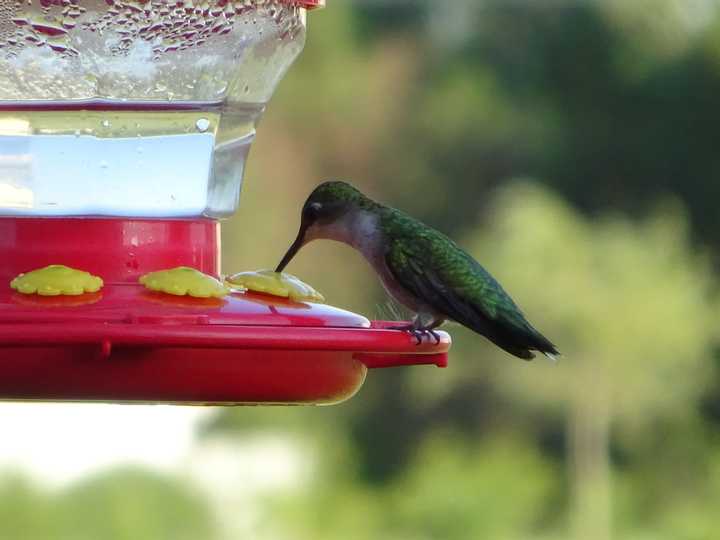 I also found a huge IO Moth hanging on the screen of my sunroom. After it moved to the ground I took this shot. They are beautiful moths, so huge and amazing markings.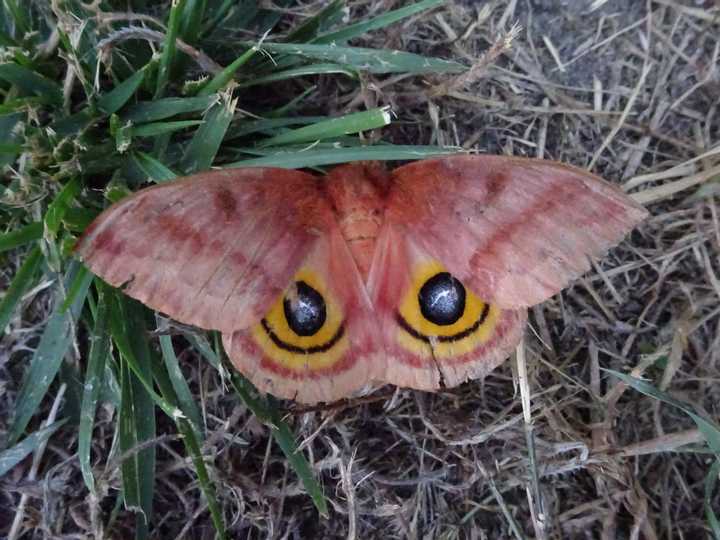 My fig tree has come back after getting hit by the last frost of the spring. The leaves are looking very healthy and I can't wait to see my first fig. I certainly will have first hand reference material for an interesting fig painting.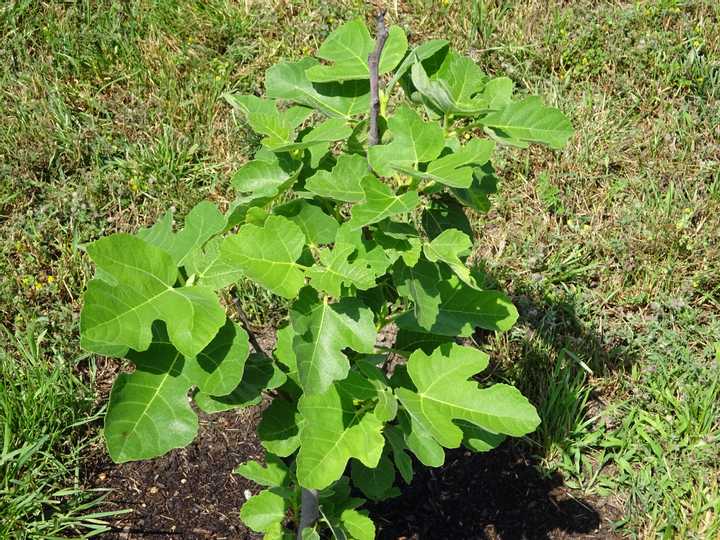 I will be starting a new painting in July. I have a few ideas I am working on and am very excited about. Please stop by again to read "In The Studio" and if you have any questions about the art you can reach me through the Contact on the site. Thank you for stopping by and stay safe!